Scalpel Blades & Scalpel Handle at Surgical123.com

Get various scalpel handle options and blades for any medical requirement right here Surgical123.com. As a medical professional, you are spoiled for choice with a wide range of scalpel blades and handles. From the plastic BP handle to smooth stainless steel scalpel handles, you will find the ideal choice that suits your preference and application. Scalpel blades are sold separately, including surgical blade packs of 100, podiatry scalpel blade options and blades for dermaplaning.

Different sizes of scalpel blade options are available. The 10 and 11 blades are the most popular surgical scalpel blade. The scalpel blade 10 is elongated with a rounded edge and used in a variety of orthopedic, maxillofacial and pediatric procedures. Scalpel blade 11 is triangular and elongated with a pointed edge and made for sharp stab incisions in surgery. Another popular scalpel blade is 15, which is preferred for its short precise incisions.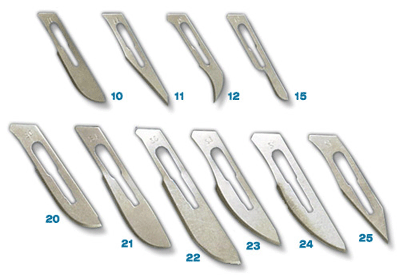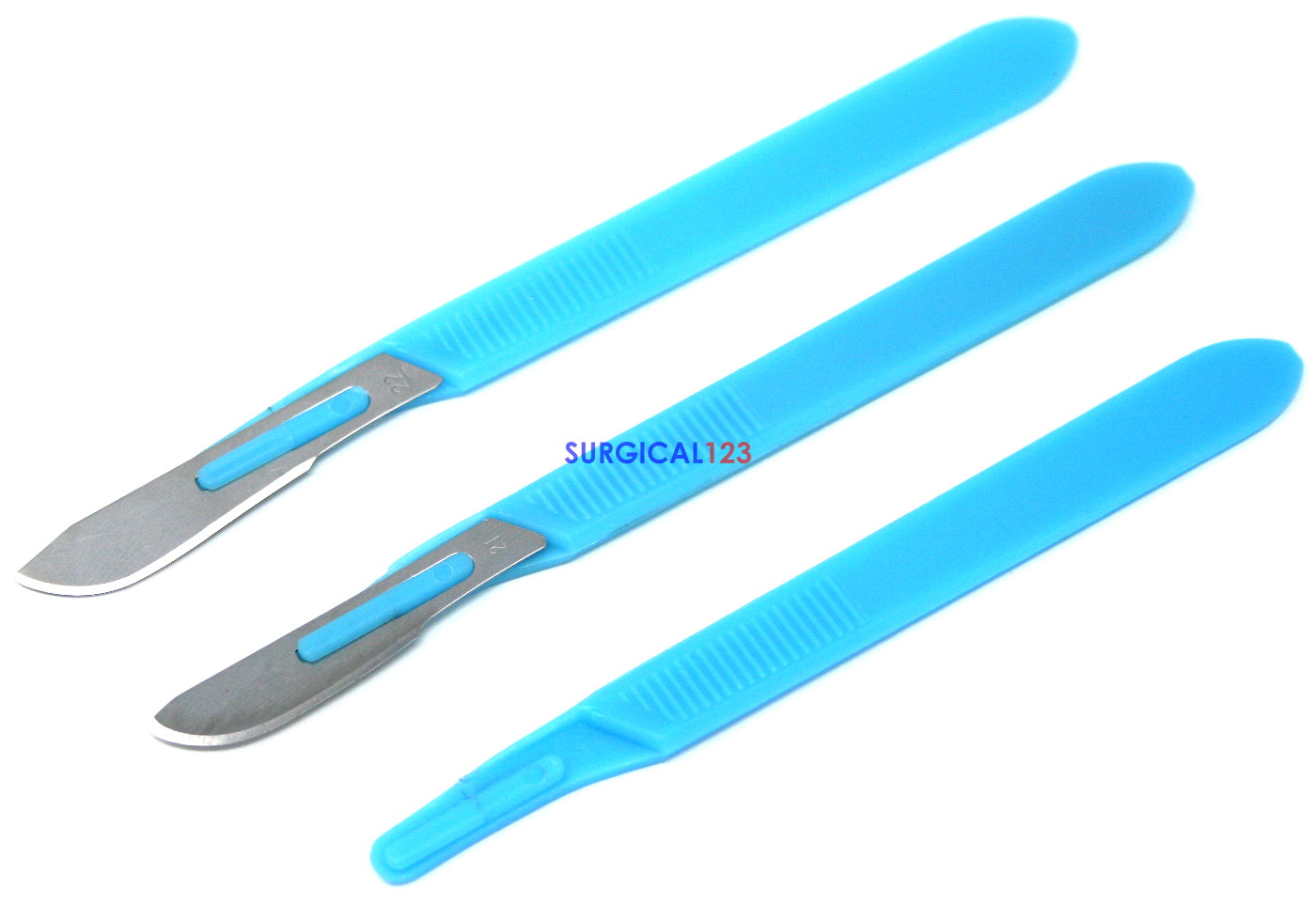 All About Scalpel Handles
From thin and flat to round and robust, long or short, pencil or palmar grip, single-use or re-usable: the scalpel handle you choose is important. Other than the correct size, you want to consider comfort and practicality. A single-use BP handle may be simpler for certain applications, but you may prefer a reusable handle for other procedures. For surgical and podiatry scalpel blades the regular size handles are #3 and #4. Beaver blade handles are also popular for holding micro blades and as they don't have the key-like slot mechanism, they are compatible with any micro blade.


Scalpel Blade and Handle Compatibility
Various scalpel blades and handles are interchangeable. Generally, a #3, #5, and #7 handle can use blades 10 to 15 and the #4 and #6 scalpel handle is compatible with blades 20 to 25. For example, the 11-blade can fit in a #3 handle, but also in 5B, 7, 9, B3 and B3L. If you have a preferred handle, you just need to make sure it will fit the various blades that you use most frequently. Some medical professionals like paramedics prefer the fully disposable scalpel options.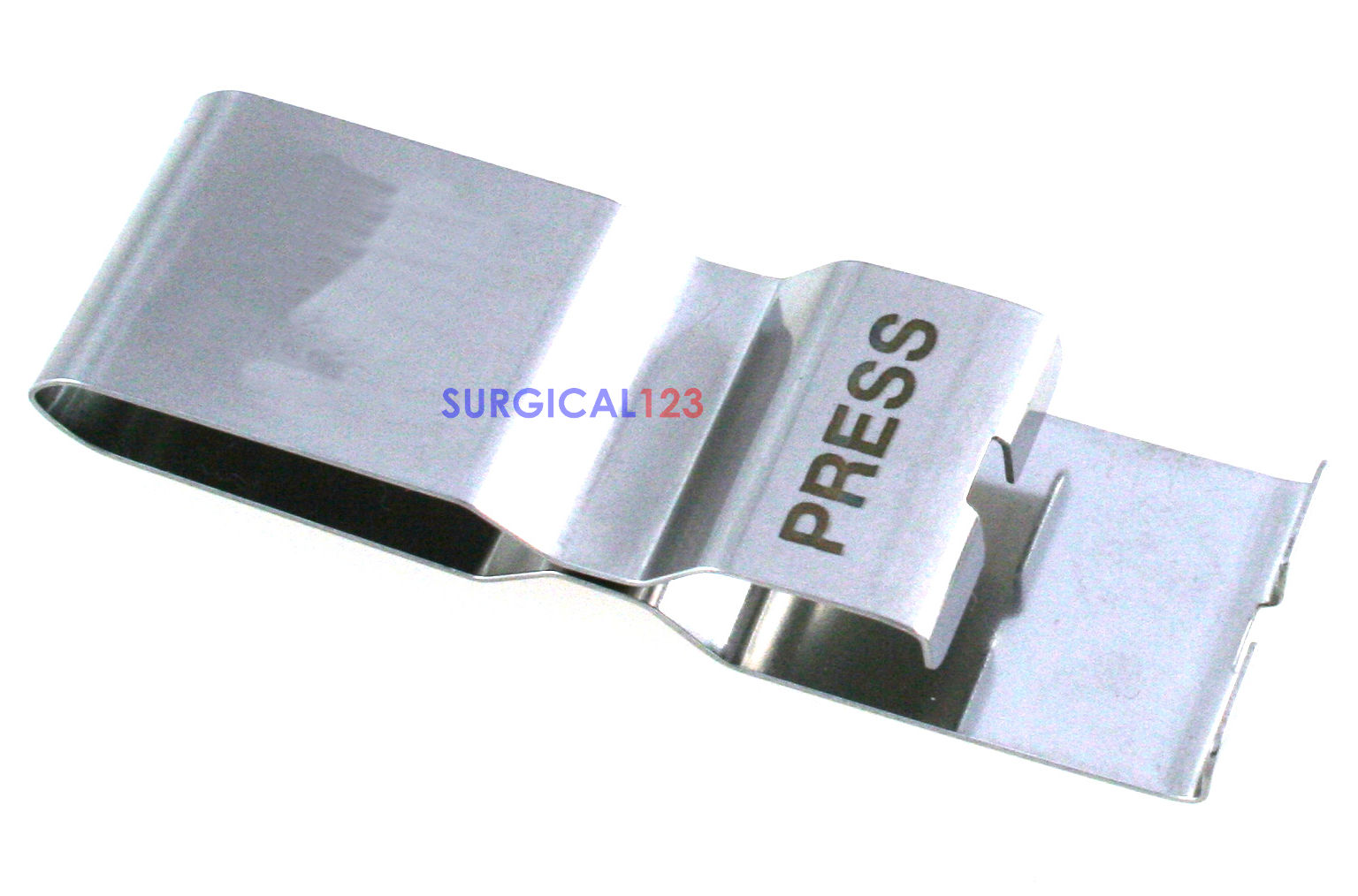 How to Change Scalpel Blade (Blade Remover)
Recent Posts
Dental Tools Supplies Having reliable dental tools and supplies is one way to succeed in your or …

SURGICAL123.COM carries premium-quality Magill forceps for surgical use. These come in two options: …

Podiatrist Tools Burs & Sanding Disc Keywords to optimize the web page for: podiatry burs of …